Commuter Rail
Commuter Rail Information:
A commuter rail is a type train that typically is near bigger cities. It runs on railroads around large cities all around the world. It brings people from the suburbs into the cities. Commuter rails were made specially for people who travel into the city from towns close to the city and do not want to drive into the city. Commuter rails normally follow a schedule every single day. A commuter rail normally has a bunch of cars so lots of people can fit inside of it.
Commuter Rails Companies:
Amtrack
BNSF Railway
Union Pacific Railroad
Csx Transportation
Kansas City Southern Railway
Canadian Pacific Railroad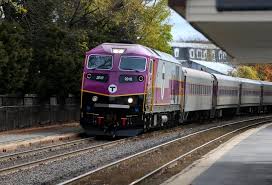 Fun Facts About Commuter Rails:
Some commuter rails are elevated off the ground and you can walk underneath them.
81% of weekday trips are work-related.
64% of Metrolink riders travel across county lines.
Metrolink is the nation's 3rd largest commuter rail system with 409 unduplicated route miles and 538 total route miles.
The city's first Union Station cost $525,000 for the Union Depot and Railroad Company to build on June 1, 1881.
Presidents Eisenhower, Taft and Theodore Roosevelt were among the famous who came by train into Union Station.